On the Sunshine Coast, we are so lucky to have beautiful scenery and a gorgeous coastline. Our beaches are some of the best in the world and the coastal breeze is something that everyone should experience at least once.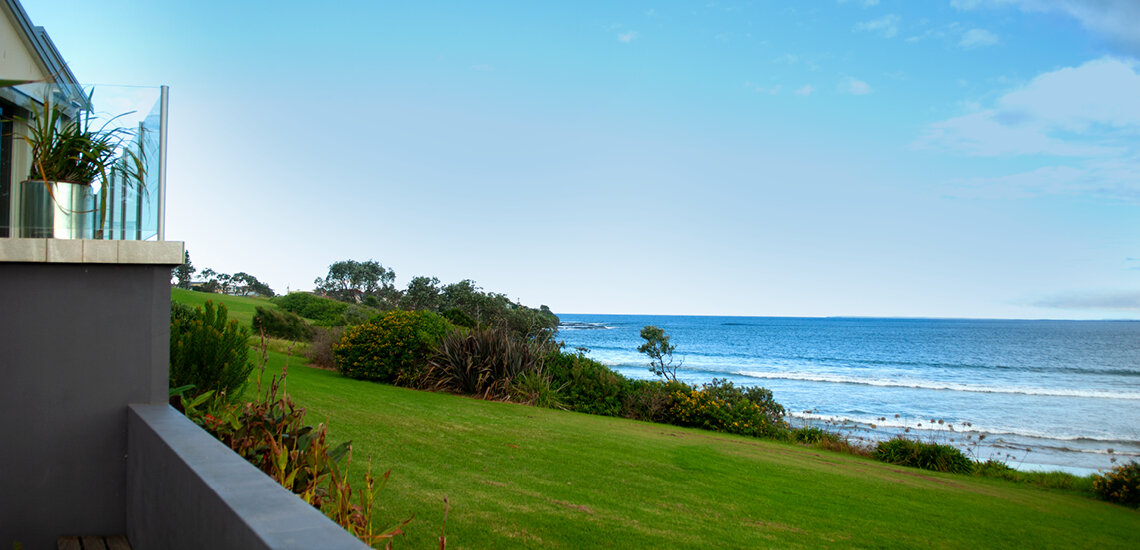 Photo courtesy of Lawn Solutions Australia
But have you ever considered how the salty air affects your lawn? High levels of salt in your turf is quite common in the areas in and around the Sunshine Coast, so we have put together some information regarding how you can combat unhealthy salt levels in your yard.
Why are high salt levels in your lawn not beneficial?
Levels of salt in your turf are not uncommon, however when they get too high, there are a range of issues that can occur:
Nutrients can't be absorbed as well.
Turf cannot retain moisture as well as it should.
If salt spray is actually hitting your turf, this can cause burns to the blades.
If your soil is clay, salt spray can affect the root development of turf.
How can you help prevent salt damage to your lawn?
There are a few things to remember when it comes to salt and your lawn – if you follow the below, you will be well on your way to helping your lawn against salt damage:
Choose a salt tolerant buffalo lawn, such as Sir Walter DNA Certified.
Fresh water! Fresh water helps reduce the salinity in your lawn.
Watering your lawn is the best choice if your lawn has been exposed to strong coastal breezes, or you think that it may be damaged.
When watering, make sure you do so for a couple of hours to draw the sodium out of your turf.
Watering your lawn for long periods of time can wash nutrients away though, so it is always a good idea to follow-up with fertiliser.
For more information, get in contact on (07) 5448 6398 and Rosemount Turf can assist with all your turf needs.